Today, RAIN (Rescuing Animals In Need), a non-profit organization conducted a sterilization drive (at no cost) for the community animals of Salem.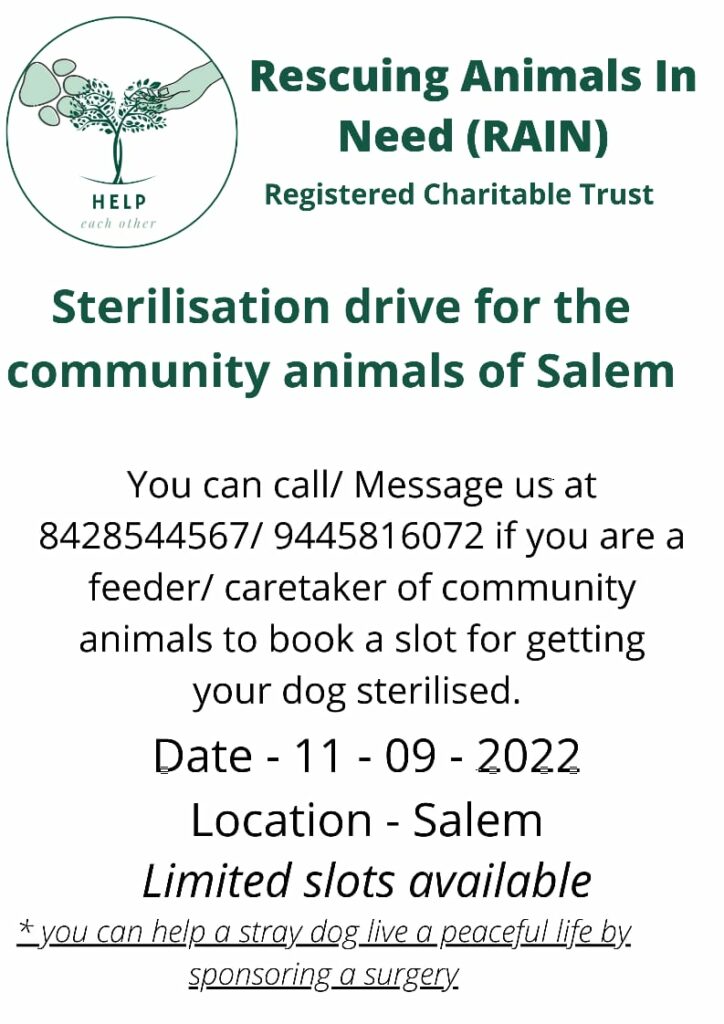 Bruno, a female stray, was the one who crossed my mind when I read about the sterilization drive. I took the responsibility of spaying her.
Mrs. Vidhya was my point of contact in RAIN and she was helpful throughout the spaying process.
I lured Bruno using a store-bought Yogurt and rented an auto for transportation. The surgery took about 20 – 30 minutes and I transported her back to her usual location after the surgery.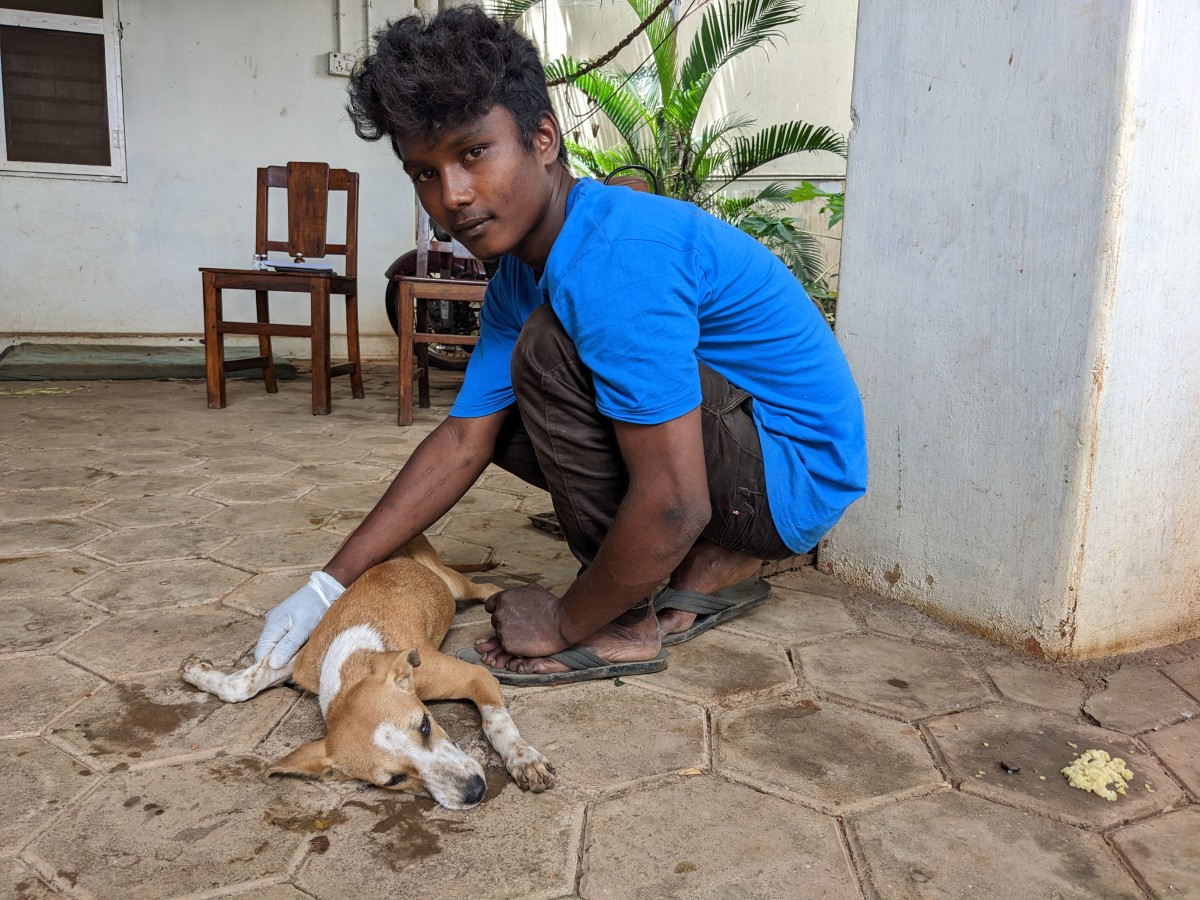 Though I understand that the process is against Nature, I don't regret spaying her. I could only think of the painful incidents that she would undergo when left unspayed.
Listening to my story, the auto driver who transported us volunteered to discount on the auto fare. However, I thanked for his generosity and requested him to charge me the fare in entirety.
I was happy that my deed inspired a person to join hands in making the world a better place. I know someday, somewhere, he would help someone inspiring another person along the way.
Today, I'm grateful to the RAIN organization for making the world a better place. I sincerely thank the entire team for helping animals lead a better life.